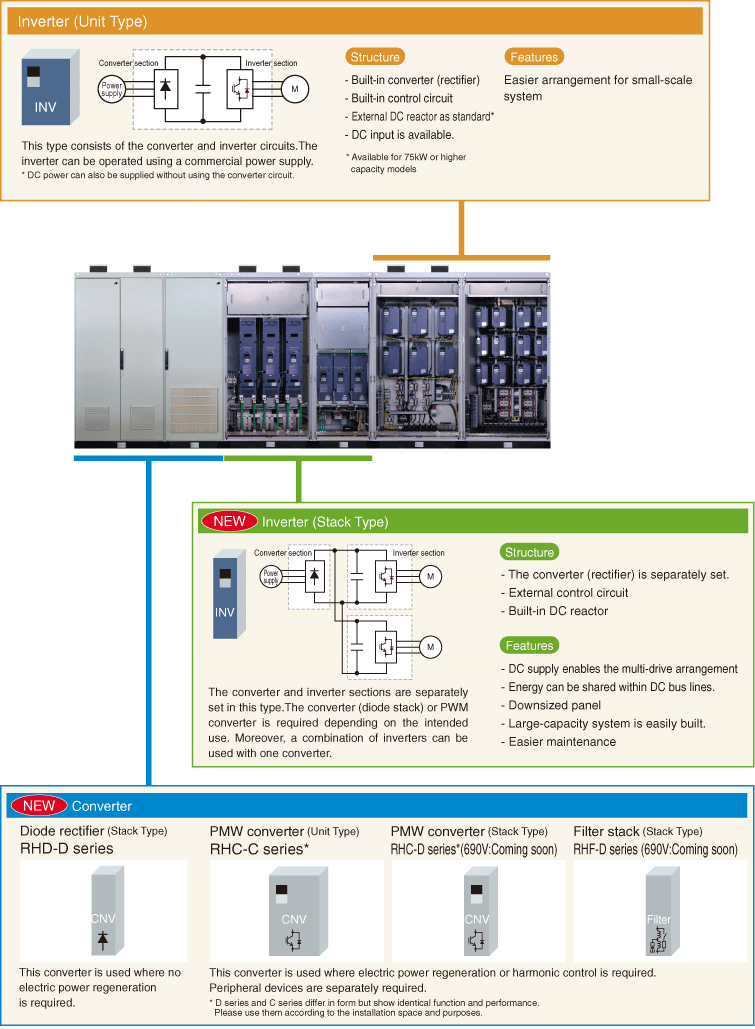 Dedicated design for panel installation (Stack Type) | Also compatible with fan, pump applications |
Support for ultrahigh-speed E-SX bus | Inverter product range and ease of replacement (stack type)
Dedicated design for panel installation (Stack Type)
Panel size reduction realized
The use of a stack type designed specifically for panel installation has resulted in a reduced panel size compared with the conventional design.
A 34% reduction in panel width has been achieved over the conventional design (example for crane system).
The dedicated design has also resulted in easier installation of products into the panel and easier replacement.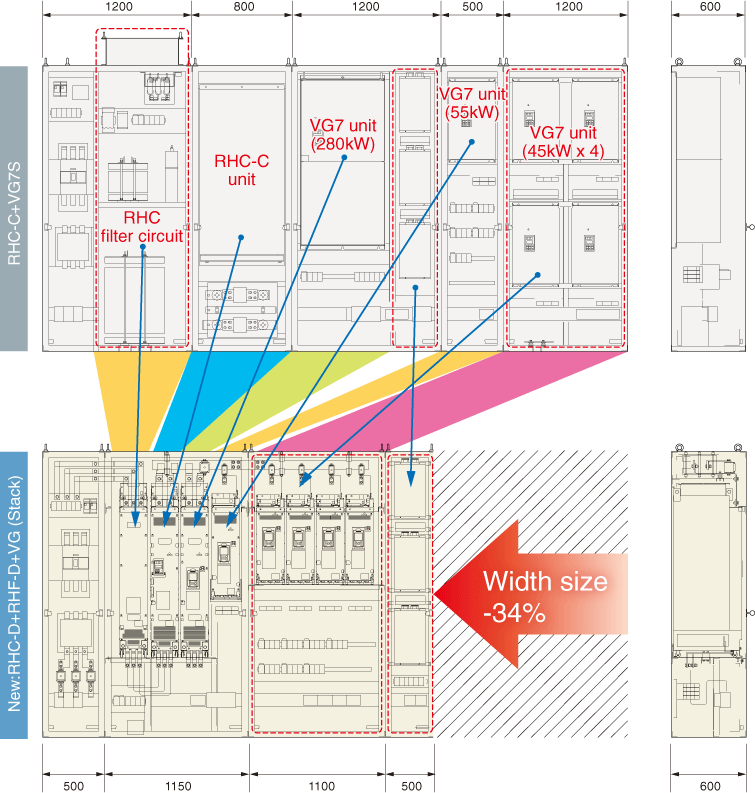 Also compatible with fan, pump applications
Applicable for even large-scale systems with dedicated fan and pump functions and broad capacity range [Soon to be supported]
Forced operation (Fire Mode)
The inverter protection function is ignored (retry), allowing operation to be continued. This allows fans and pumps to continue running as much as possible in times of emergency such as when there is a fire.
Command loss detection function
If analog speed setting signals are interrupted, operation continues at the speed set with a function code.
Low water quantity stop function
The inverter can be stopped if the pump discharge pressure rises and discharged water quantity drops.
Broad capacity range
Capacity expansion is easy with parallel operation (direct parallel connection).

*1 The capacity expansion value indicates the nominal applied motor capacity.
*2 Capacity expansion applies to the direct parallel connection system. Up to three inverters can be connected in parallel.
Support for ultrahigh-speed E-SX bus
A PLC (MICREX-SX Series: SPH3000MM) and FRENIC-VG can be connected with the ultrahigh-speed communication E-SX bus.
With ultrahigh-speed communication, support is possible for even faster, more accurate devices.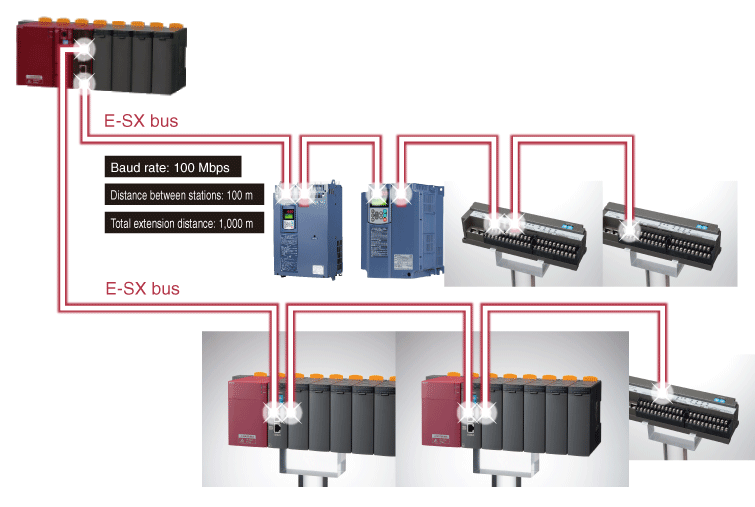 Inverter product range and ease of replacement (stack type)
The inverters (stack type) have an arrangement with consideration for the installation of the product into the panel and easier change.
The inverters (stack type) (132 to 315 kW) can easily be installed or changed because they have wheels.
With the inverters (stack type) (630 to 800 kW), stacks are divided for each output phase (U, V and W), which has realized the lighter weight.